Advertorial
After Being Robbed, These Guys Said ENOUGH - Now Their Invention Is Liberating 1,000s Of Stressed Out People Everywhere!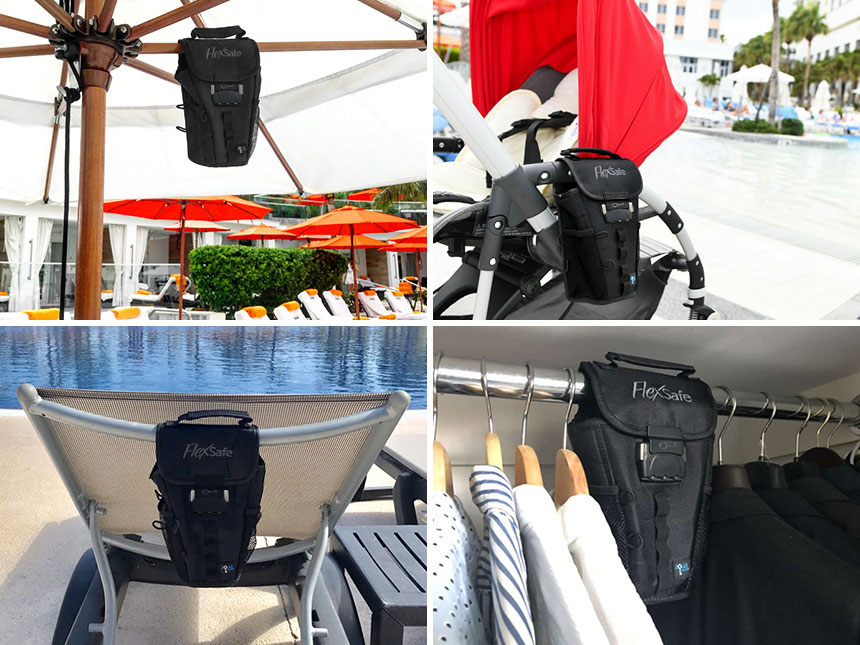 Voted 2017 Hotel Product of the Year - Over 40,000 SOLD Already and Counting!
Does this sound familiar? You go to the beach, lake, or pool. You wanna jump in to cool off and have some fun but what do you do with your phone, wallet, and keys?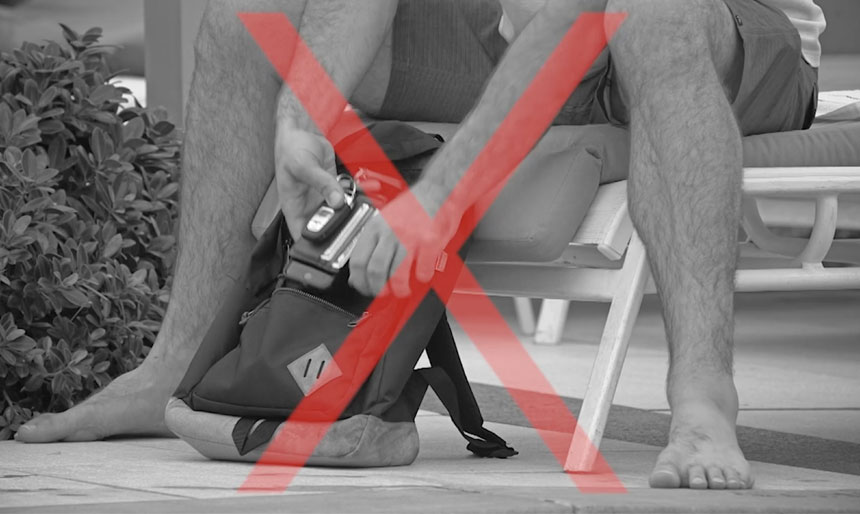 It's a dilemma many of us have faced at some point or another. And it's the dilemma Avin, Jonathan, and Rob face while vacationing in South Florida.
Not wanting to be robbed of the experience of taking a dip in the warm Atlantic while living life, having fun, they opted to hide their stuff and go for it.
But when they came back to their spot, they found all their valuables were gone. They had been robbed of both their 'fun' experience and their valuables.
Their Choices Weren't Great
Like many of us, they thought they could hide their stuff. They thought that if anyone did see them hide their stuff that most people are good, honest people there just to have fun like them too, right?
Of course, had they known that in 2017 there were 5.5 MILLION thefts in the US alone they might have thought differently.
But what were their choices?
They could walk around holding onto all their valuables with a deathgrip and risk looking like a bunch of paranoid whack-jobs.
Or they could hide (haha - not exactly hiding) their valuables in their shoes and under their towels, hope for the best, but risk losing everything.
Well, it didn't turn out so well for them.
Of Course The Choice They Made Was The Wrong One
Like most of us, they didn't want to miss an opportunity to have fun. To go live life and experience the things this world has to offer.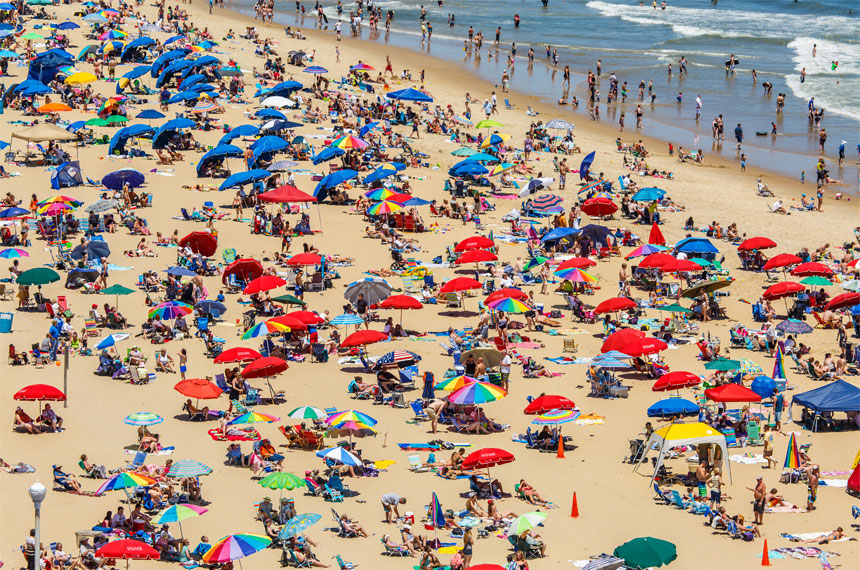 You can't exactly swim or have fun with friends and family while your holding onto your phone, wallet, passport, and jewelry now can you?
And you can't fully experience life if you're constantly keeping one eye on your 'top secret hiding spot', can you?
Either way, there's no enjoyment in doing what you want to do because you're too worried about being the victim. How can you relax and live life if your always stressed out about being the next victim - you're kinda victimizing yourself when you think about it.
Well, fortunately for the rest of us, the unfortunate incident for these 3 guys led them to say enough is enough.
Since there wasn't a better way to protect their valuables, they set out to create one!
Introducing The Ultimate In Portable Security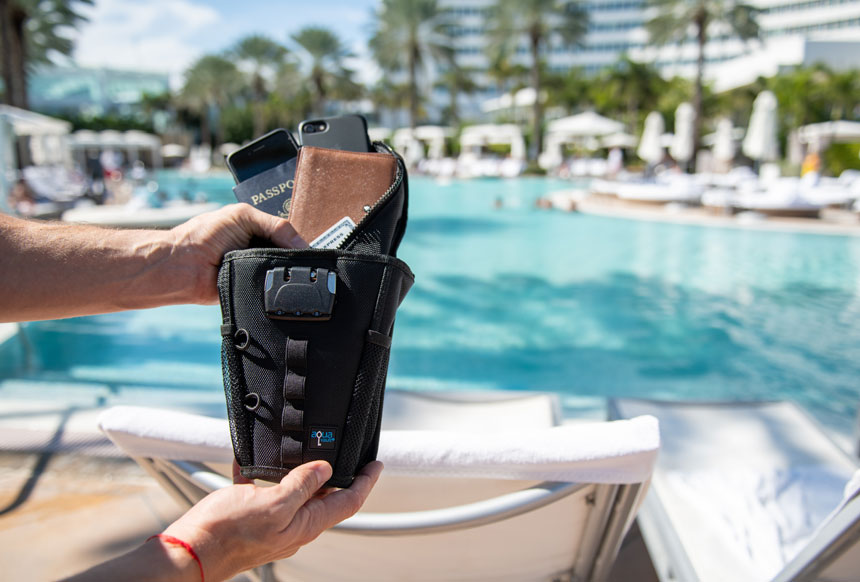 It's called FlexSafe and it's THE state of the art anti-theft portable safe that makes safeguarding your valuables WHEREVER you go easy and convenient!
Protecting your wallet, cash, jewelry, phone, and more is as easy as this…
Place valuable inside FlexSafe.
Zip it up.
Lock it to a fence, bike, shopping cart, chair, stroller, pole - ANYTHING you can wrap it around and your done!
All your valuable are now safe and secure, which means...
Now you can focus on experiencing the fun things in life with your family rather than focusing on your valuables to make sure they don't get stolen.
You get maximum peace-of-mind with FlexSafe that you're simply not gonna get using anything else.
How A Robbery Led To A Breakthrough Business Idea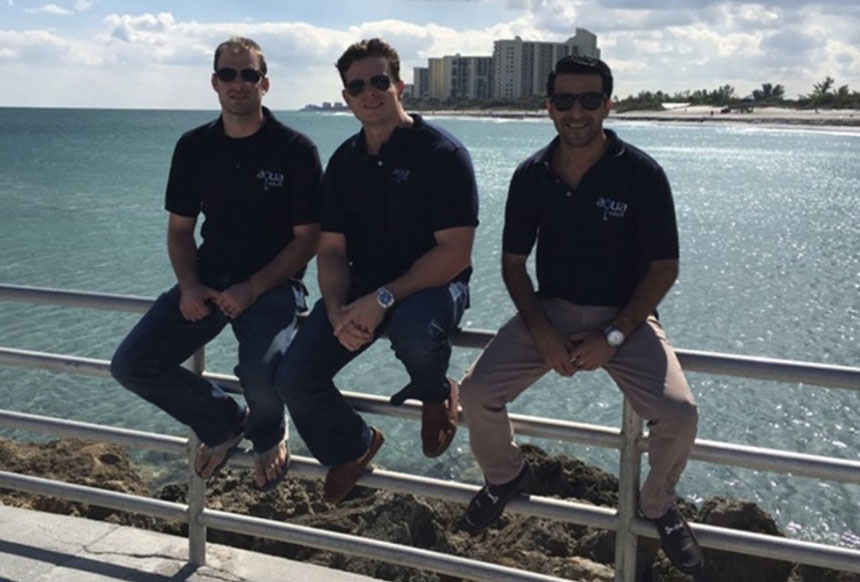 It's a common theme for many people when they go to the beach or pool - Finding a good hiding spot to ensure your valuables don't get stolen while you're not looking!
So when Avin Samtani, Jonathan Kinas and Rob Peck were staying at a resort in Miami, Florida and wanted to take a quick dip in the ocean, they did what most people do. They put their valuables in their shoes and under their towels HOPING they'd be there when they got back.
After just a few minutes away from their stuff but when they came back they found all their valuables gone. Everything else in place except what they "hid". It was as if someone was watching and just waiting to strike.
They knew then and there that there HAD to be a better way!
And from that vacation ruining experience a success story was born - FlexSafe.
So successful in fact, that FlexSafe truly is taking the world by storm. And that's no hype. FlexSafe is the real deal. It's been…
Invested in by Shark Tank Entrepreneur Daymond John.
Endorsed by Travel Guru Anthony Melchiorri – Host of Travel Channel's Hotel Impossible.
Declared "The Ultimate Summer Gadget!" and "A MUST have travel safe for travelers and folks on the go!" by Inc. and Forbes respectively!
It's been featured in Good Morning America, Forbes, Today, ABC, Shark Tank, and many more!
Oh, and it was voted 2017 Hotel Product of the Year!
With so much great press and over 40,000 of these personal travel safes already sold and counting, it's no surprise to see the love people are showering on FlexSafe like this...
Versatility & Durability - Everything You're Gonna Love About FlexSafe
You're gonna love ALL the benefits and features of FlexSafe. Here's what you get when you order FlexSafe:
| | | |
| --- | --- | --- |
| | | Patented Multi-Layer Cut-Resistant Design: Quickly cutting and running is NOT possible - your valuables aren't going anywhere! |
| | | Cyber-Criminal Proof: RFID blocking tech prevents nearby cyber criminals from remotely scanning and stealing your phone and credit card data! |
| | | Heavy Duty Nickel Alloy Lock: It's gonna take a lot of work and noise before any creep can break this lock and run off with your stuff - it just isn't gonna happen! |
| | | Water Resistant: The material keeps your cash, passports, wallet, phone, and more dry. |
| | | Lightweight & Flexible: Weighing just 9oz., you can easily fold up and toss FlexSafe into any carryon, suitcase or backpack for easy take-anywhere security. |
| | | More Features: Belt loops, padded shoulder strap, and an external mesh packet make FlexSafe the most convenient and versatile personal portable safe EVER! |
Plus, each FlexSafe comes with a 30-Day Money Back Guarantee so you'll have plenty of time to find out you made the right choice or get your money back!
Convenient Security WHEREVER You Go
You don't have to take lots of far away vacations to enjoy the peace-of-mind that FlexSafe provides you. You can use FlexSafe...
Nearby:
Grocery store
Coffee shop
Restaurant
Park and playground
School
Your own closet
On the go:
On your bike
Stroller
Amusement park
Water slide park
Beach (of course)
Cruise ship
MORE!
How much fun can you have when you're constantly worried about your stuff being stolen? When you're always stressed out keeping one eye on your valuables while out-n-about? Not much, if any, fun is how much.
But with FlexSafe, that's never a problem. You can focus 100% of your attention on having fun - experiencing life worry-free!
If you act today you can save big! You'll get access to deep discounts and even free shipping!
You could buy one but most people find that having at least 2 is the way to go. Why? Because they end up keeping one in their house at all times and then find the other one or two are incredibly handy for personal and business uses.
Which works out great because you can get 25% OFF one when you buy one PLUS you get FREE Shipping.
But if you really want to take advantage of their best deal, and most popular for the reasons mentioned above, you can get 75% OFF one FlexSafe when you buy 2 PLUS get FREE Shipping!
That's HUGE savings! And with their 30-Day Money Back Guarantee the only regret you'll have is not taking advantage of these deals while you have the chance!
Select Your Bundle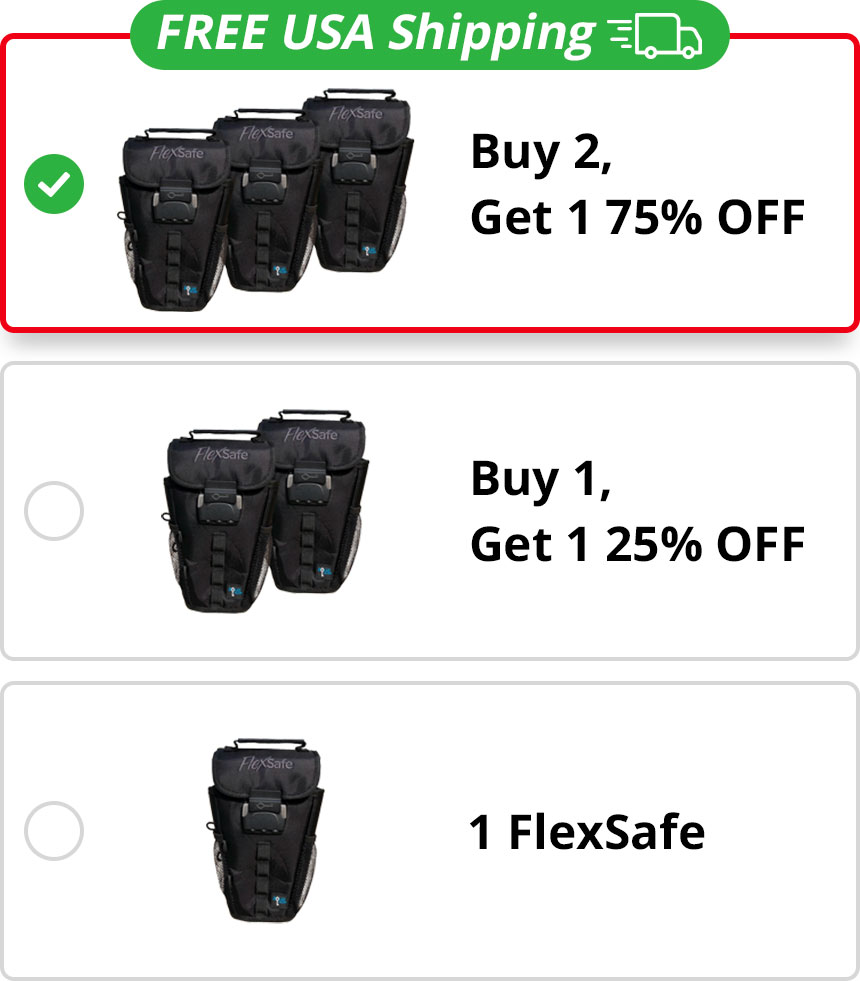 Click on the button below to order your FlexSafe today!

This patented personal anti-theft system truly is the world's easiest solution for making sure your valuables stay safe and secure while you're out-n-about having fun, living your best life!

But if you don't get your FlexSafe today, then tomorrow you'll be right back to choosing between holding onto your valuables everywhere you go or being an easy target for thieves and potentially being a victim of robbery - neither are great choices.

So click on the link below and join thousands of other satisfied FlexSafe customers now!
This website is an advertising market place for companies who provide consumers products and services. This website is an advertisement and not a news publication. All persons depicted on this site are models. The owner does not recommend or endorse any specific company. Terms, conditions and exclusions may apply.